Cloth digit wraps
Comfortable
Stays firm in place
One size fits most
Available in large and medium sizes
Medium bag contains 50 Fingerbobs
Large bag contains 25 Fingerbobs
Elasto-Gel Fingerbobs Assorted Colors are cloth digit wraps which consist of two rolled bandage rings. Fingerbobs stay firmly in place and are comfortable to wear. Fingerbobs are ideal for holding dressings in place with no need for additional taping, cutting, or adhesives for the application. Fingerbobs are ideal for cuts, burns, blisters, ulcers, and even corns on the toe.
Medium Assorted: 50 per bag
Large Assorted: 25 per bag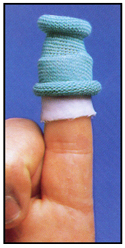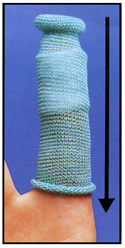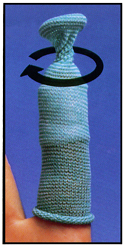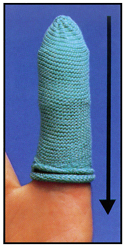 Place the first roll over end of finger/toe
Fully unroll the first roll to base of finger/toe
Twist top of Fingerbob
Unroll the second roll base of finger/toe
---